When choosing flooring materials, you have a variety of options at your disposal: concrete, carpet, hardwood vinyl, tile, and many more – the list can get overwhelming.
So which one should you choose? Though none are a bad choice, there are certainly key areas where each one excels. Additionally, you will want to consider the life cycle cost of the the material. Luckily, we've put together this guide to help you pick the flooring that will best suit your design and functional needs.

TILE & MOSAIC FLOORING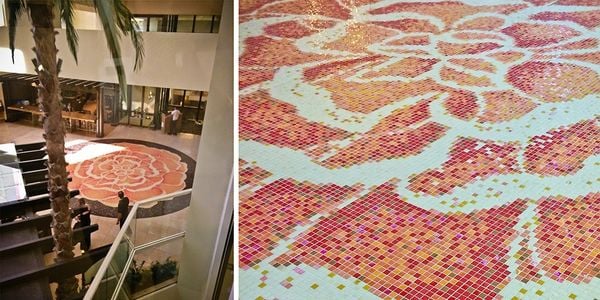 Tile is one of the oldest forms of flooring, and was used by the ancient Egyptians, Greeks, and Romans. Due to its durability and diverse design capabilities, tile has withstood the tests of time and is still very popular today. Tile lasts for 50 years on average, and is able to take a beating. Suitable for both indoor and outdoor applications, tile is one of the best choices for pools as it can withstand wet environments. That being said, it is best to dry off wet tile as soon as possible, as it can get slippery. During the winter months tile flooring can get quite cold, so a good option is to install heating underneath.
Image of Artaic's custom floor mosaic for the Hilton Hotel in Costa Mesa, CA.

CARPET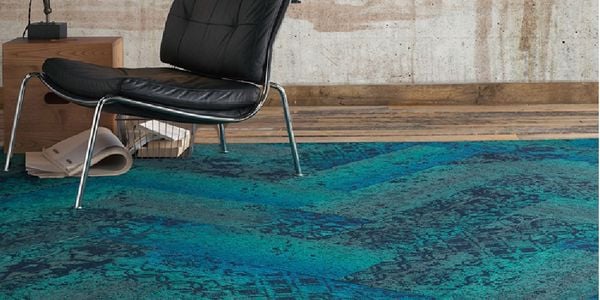 Image via Mohawk Group
Carpet is one of the more versatile choices on this list. It can be found in many different colors, patterns, and designs in all different rooms of the house. It also has the added benefit of being a good insulator and sound absorber, but is best kept away from bathrooms and other wet areas. While the up front cost is low, it requires constant cleaning and will only last an average of 6 years. Carpet is unfortunately also good at trapping and holding small particles, such as allergens and pet hair.

HARDWOOD FLOORING
Image via Shaw Contract Group
Hardwood is an elegant and traditional flooring choice. It comes in a variety of types, ranging from oak to mahogany, each offering its own coloring and feel. It's a very neutral material, making it easy to match with different color schemes and furnishings. One potential issue with hardwood is its tendency to get scratched, and depending on the depth of the damage it could be taken care of easily or may require more expensive work. While wood can get expensive overall, it is quite durable and lasts on average 50 years. Much like carpet, it is quite vulnerable to moisture and humidity and is best kept out of bathrooms and other wet rooms.

VINYL FLOORING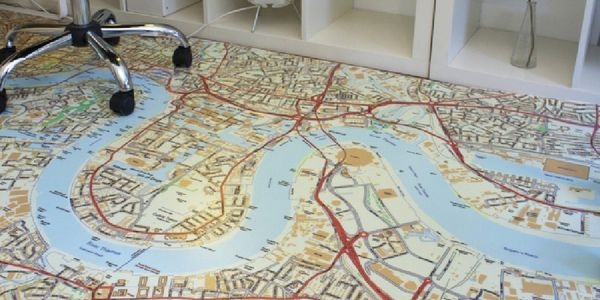 Image via Murafloor
Vinyl flooring is our resident copycat, with the amazing ability to mimic the aesthetics of other flooring such as hardwood and stone. Its easy maintenance and ability to withstand water makes it ideal for kitchens. Once it's on, vinyl will last around 10 years. While you have the ability to layer vinyl on top of older vinyl, trying to get rid of it once it's on is notoriously tough. When moving furniture be sure to lift! Though vinyl can withstand blunt stress, it can get scratched and cut up very easily.
All options have their pros and cons, and we hope this helped you in your quest for the best flooring!