Whether you are a supermarket system, a distributor, an architect, an interior designer or a contractor, when looking for a natural stone supplier, you must also pay attention on two important factors which are the supplier's reputation and the quality of stone products.
Here are some risks in the selection process of natural stone supplier and manufacturer that you should consider carefully before making a decision to sign a contract.
1. Risks on information of natural stone manufacturers & suppliers
Unclear information: Natural stone supplier doesn't really exist; address, contact method, business license is not clear. Many suppliers give information that they own a stone factory or have a clear source of material supply, but in reality, they are just resellers.
Transparency in business cooperation: Natural stone supplier does not guarantee a clear source of raw materials or there have been many broken relationships with customers in the past.
Consider legal issues: Legal procedures related to past contracts are concealed; many suppliers do not guarantee compliance with the law.
Viet Home Stone's quarries
Natural Stone Materials Warehouse
2. Risks on production capacity of stone factories
A professional natural stone factory always covers a full range of standards and production capacity. However, there are still unqualified factories that always have potential negatives in their facilities such as:
Using old technology production lines, equipment and machines
Staff are not properly trained in the knowledge of natural stone.
Non-standard manufacturing process: There is no ISO standard installation, maintenance and quality control process.
There is no category to track the production process in each stage.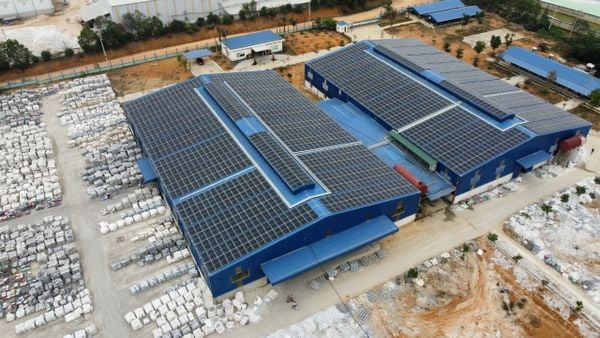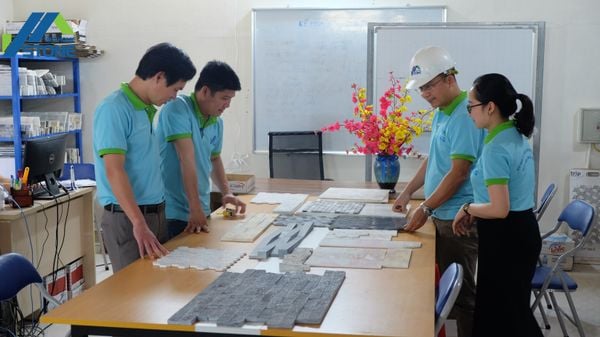 Natural Stone factory:
3. Risks on transport and delivery
Non-standard packing process for natural stone products: This is an important step to keep in mind when working with natural stone suppliers. Because you may be able to choose an overseas natural stone supplier, transporting goods by sea or by air is important to the quality of the product upon arrival.
Risks of delivery time: prolonging delivery time, delaying the delivery of goods, declaring extra costs incurred unreasonably. There are no shipping tracking items.
Packing & Loading:
4. Risks on price
You should also consider looking for a natural stone supplier with many years of experience in the industry. A natural stone supplier has decades of experience in manufacturing products and has already built a reputation among their customers. This means you can ensure that you will purchase high quality products at stable, accurate and competitive prices.
Looking for a trusted natural stone supplier? Viet Home Stone is your right choice! We'll be glad to answer all your questions and provide you with detailed information about our capabilities.
See more:
Trusted Pavers Vendor from Vietnam
How many colors of natural stone does Viet Home Stone have?
Using Viet Home Stone Products – Using Eco Friendly Building Materials