One of the most important factors when B2B customers look for a natural stone supplier is the operation of that natural stone factory to ensure the quality of stone designs and the accuracy of finished product size.
Natural stone factory is a place to process raw blocks from natural stone quarries into products of all kinds of Marble Mosaic Tiles, Paving Stone, Ledger Stacked Stone, etc. From transferring the raw blocks into processing at the factory, from cleaning the raw stone to cutting the stone into saws and cutters… the process or stages at a natural stone factory need to follow all international standards and guidelines.
So what do you look for in a natural stone supplier? Here are the most important things to take into consideration when you're searching for the right natural stone company for your needs.
Own the stone quarries or easy access to materials
Some natural stone factories take inventory from other suppliers. However, some factories have their own quarries. What you should look for here is a stone supplier, which can provide you with all the landscaping supplies you need for future expansion projects.
Production Process at natural stone factory
The manufacturing plant should be equipped with state-of-the-art facilities and tools that help users develop quality products within a specified period of time. Backup power systems and machines need to be cared for and maintained periodically so that there are no failures that cause delays in the production process. This is one of the factors that a buyer should keep in mind to evaluate whether a natural stone supplier can meet the schedule and quantity of products needed in the case of a large-scale B2B customer.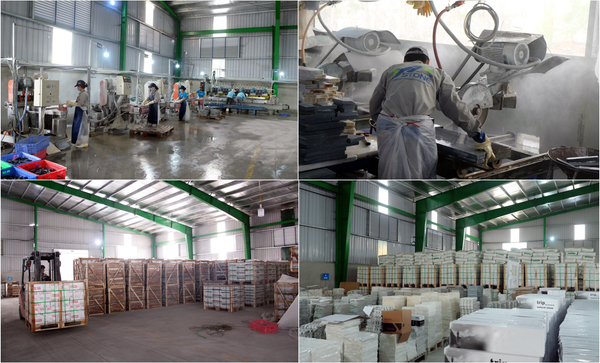 It is necessary to consider whether the factory is equipped with the latest technology so that the factory's in-house R&D can design and develop a wide range of panels, tiles and other finished products according to the specifications' request of the customer.
The factory should have huge natural stone warehouses, ensuring no shortage of production materials. Each product is available in a variety of finishes such as honed, polished, sandblasted, split, bush-hammered and brushed etc.
The natural stone production process at the factory must be carefully supervised by a team of highly trained and experienced staff, ensuring high product quality as well as safe packaging for finished products.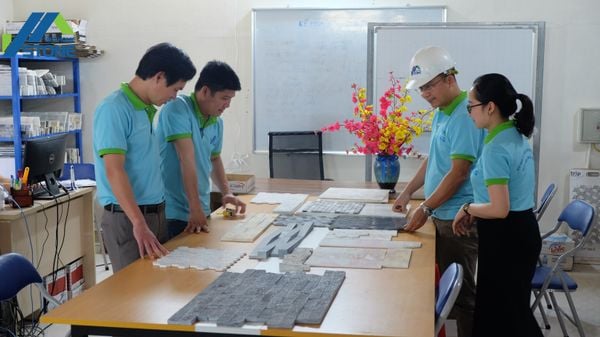 Wide Selection of Products
You don't have to suffer in terms of how to widen your products range. The right natural stone supplier will provide you with an impressive product catalog and a large number of colors to choose from.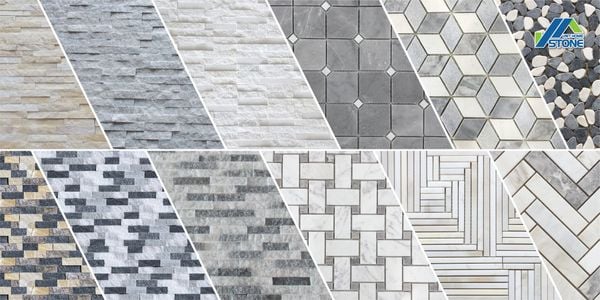 At Viet Home Stone, you'll find a wide range of marble natural stones, from marble mosaics tiles, wal panels, marble pavers to white marble slabs and marble fabrication. We are the biggest of natural stone supplier in Vietnam. This means that you can fulfill your need with us quickly. Furthermore, you can enjoy better prices for your bulk orders.
Packing process at natural stone factory
This is a factor that is also particularly interesting by natural stone suppliers and customers, especially when packing stones like granite or marble. Although rocks are quite hard in nature, they are easily damaged during some stages of loading and unloading during long distance transport or air/sea transport.
From loading at the factory to unloading at the customer's site, stone products have had to undergo harsh transportation processes with thousands of miles of rough sea routes. It is therefore imperative to focus on packing natural stone products safely, ensuring they are delivered intact to any domestic or foreign customer.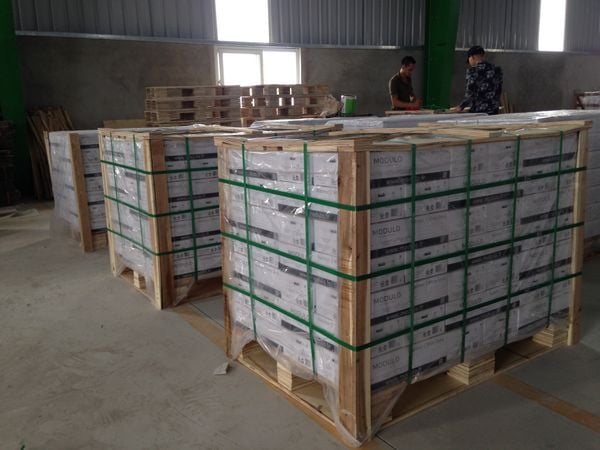 Packing materials commonly used in the transportation of natural stone such as sturdy seaworthy wooden crates, wooden pallets, straps, outer padding materials, etc.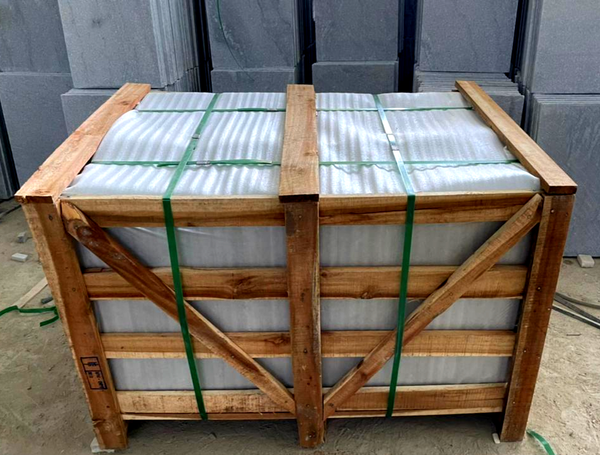 Quality Control process at the factory
This process can be done at various non-stationary stages such as mid-production or end of production when natural stone has been formed into finished products. The department that performs this inspection can be a quality control department or a sales specialist who works directly with the customer and knows very well the specifications required or unexpected changes from the customer.
Factory quality checks include appearance quality checks & spec & size checks.
Delivery process of finished products at the factory
This is also a stage that customers should consider when looking for elements from a potential natural stone factory. This process is considered an advantage when natural stone suppliers have professional and modern systems or transport units, ensuring all shipments are delivered on time as committed.
The process of transporting natural stone products needs to be clear, safe, and on time local.