Vietnam White Marble is known as the highest in quality and quantity in the world.
- More than 70 huge pure white marble quarries are located in the 11 north regions in Viet Nam especially in Yen Bai, Nghe An Province
- They are the highest quality white stone quarry in the world.
According to test results No. 6578 / VLXD-TTKĐ, the water absorption rate is 0.2%, compressive strength 79.3 N / mm2, hardness of 4 scales Mohs, CaCO3 98.71%.
- Viet Nam White Marble reaches the biggest quantity. About 200 million cubic meter of white marble have fulfilled for slab & tile production and 1.2 billion tons have sufficient quality to produce calcium carbonate powder.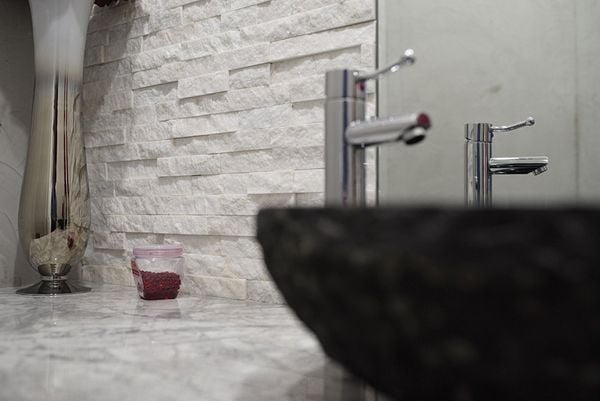 Why is it favored?
- It has the best whiteness in the world.
- The color matches the modern design, bring the luxury look for architecture because of vibrant colors and veiny appearance.
- New Eco-friendly environmentally materials without radiation. It is 100% safe for users.
- It offers design versatility
- It is highly durable materials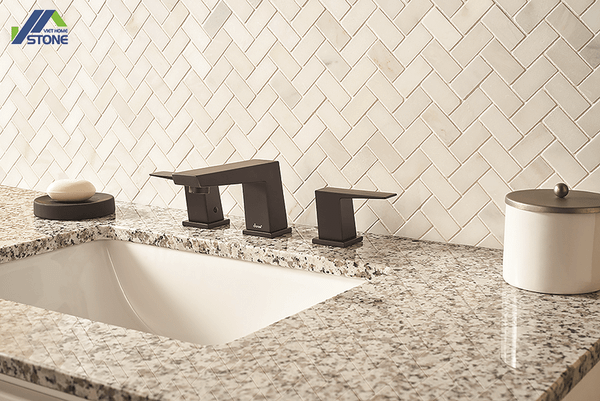 Why choose Viet Home Stone ? What we offer:
- Best Price & High quality for all kinds of products.
- Sample can free provide to test.
- All products can provide lifetime warranty.
- Production capacity is very massive.
Production Capacity:
Mosaic tile 20 conts/month
Wall Panels 50 conts/month
- Strictly production and quality control systems.
- Package as your requirement.