Pollution disturbs the balance of our ecosystems, affect our normal lifestyles and gives rise to human illnesses and global warming. Pollution has reached its peak due to the development and modernization in our lives. Environment conservation is the buzzword in the modern era. The experts indicate that CO2 emission is the critical most aspect that people should be concerned about. Reduction in the carbon footprint by using eco-friendly building materials improves the environment and helps in bringing down the average temperature.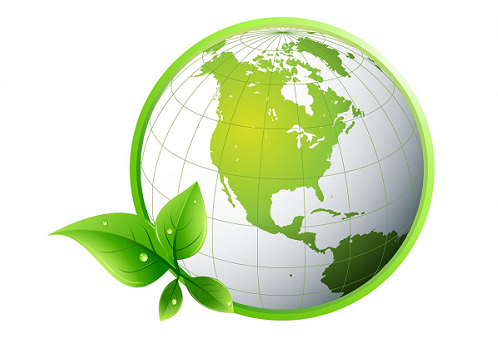 The benefits of eco-friendly building materials:
Eco-friendly materials reduce landfill waste and the need to process raw materials, which lowers both energy consumption and pollution as well as maintains our natural resources. It enhances indoor environment quality. This is also helpful in improving the quality of life and reducing the stress levels. As the result, it makes outstanding contribution to get better health. Using Marble stone in the home are safe. They do not release toxic materials that would ruin your health. Last but not least, it is a way of protecting environment.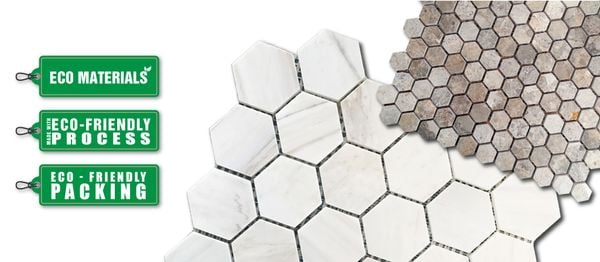 Viet Home Stone use Green materials, Eco - Friendly Process, and Eco - Friendly Packing.
The emission of carbon dioxide in the atmosphere is reduced. They can also be more durable and last longer than other options. Marble Mosaic and Wall Cladding can last from 50 to 100 years. Our stone has confirmed the quality in terms of hardness, high strength, glossy and luxury surface and it is used widely in interior and exterior decoration.
You save on construction cost and you save the environment as well. If you are looking for an eco-friendly building materials, then there is nothing better than our products. To explore more details about our marble mosaic, wall cladding.

Beside the outstanding advantages confirmed, Viet Home Stone products have the variety in colors. Each color has it's own beauty. Inspiration from our latest tile projects and ideas of designers, architects, design ideas using Vietnam yellow color marble of the Year 2020 were created. See more >>